Wednesdays – March 15, 22, 29, & April 05 | 0600PM to 0700PM
What You'll Learn
Proper kinetic and kinematic sequencing.
Learn warm-up and exercises to help prevent little league elbow.
Learn proper body control to improve pitching consistency.
Learn how to command the fastball.
Focus and mentality exercised to control the mound and throw under pressure.
Level: Intermediate
Ages: 9 to 13
Skills Targeted: PItching
Instructor: Gabriel Katich | Tacoma Select Director of Player Development
Dates: Wednesdays – March 15, 22, 29, & April 05
Time: 0600PM – 0700PM
Cost: $220
Where: Tacoma Select Training Facility
1720 S 7th St Suite 102 Tacoma WA 98405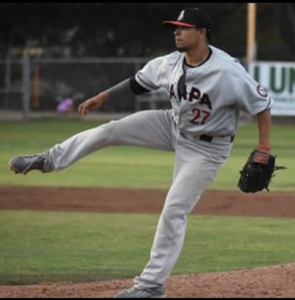 13U Head Coach | Director of Player Development
Growing up in California, Gabe played for the San Jose Lights Out travel team, ranked #1 travel ball team in USSSA Rankings. In high school, he was a two-time First Team All-League. Gabe played college ball at CAL State Monetary Bay, where he made Second Team All-CCAA. In his 2016 Season, he recorded 60 strikeouts in 71.2 innings. — After college, Gabe played two years in the Independent League with the Napa Silverados in the Pacific Association and the Santa Cruz Seaweed in the Pecos League.